Login
Log in if you have an account
Don't have an account? Register
Spear
Spear
TAROT AND ORACLE READINGS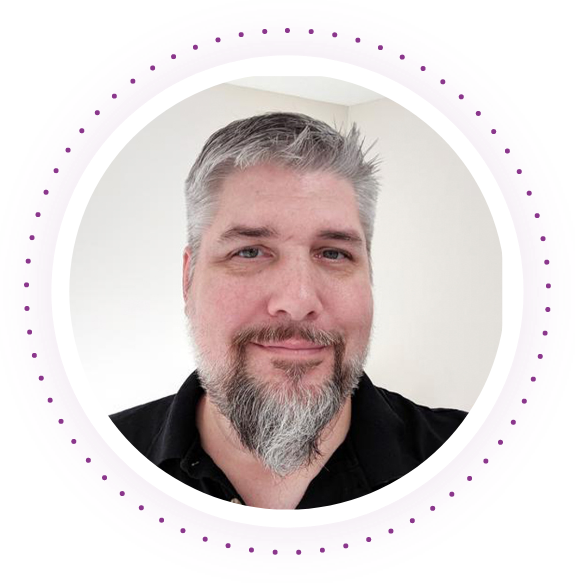 About the Consultations
Spear began his spiritual awakening in 1990. He received his first set of Ryder-Waite tarot cards from a friend who had the deck stored in a forgotten corner of a dresser. Upon touching the deck Spear saw a woman and began to describe her to his friend. The friend was shocked that he was describing his aunt who previously owned the tarot deck. The friend gifted the deck to Spear saying that he felt the deck never really belonged to him. Spear promised to take care of it.
Over the next 10 years, Spear began to study shamanism on his own through books and life experiences that he would later find out were shamanic journeys or lessons. In The Shadow of the Shaman, by Amber Wolfe, has been a very influential text. He used it a great deal to help explain what was going on around him and still does to this day. During this period he began reading tarot in a recreational manner for himself and a few close friends. During this time he came to the realization that he was pagan and that the Greek Gods from antiquity resonated with him the most. By 2000 Spear found himself doing tarot readings for others in order to help them out with their lives. He became an ordained minister to honor his commitment to his spiritual path. His shamanistic learning increased with constant, real-world affirmations that he was on the right path. At this time he began to seek out and use other forms of divination as well as other tarot decks and oracle cards. Nothing seemed to coalesce.
In 2010 the universe made it clear that Spear should start performing tarot readings on a professional level through the loss of his full time job and after many years researching and testing tarot decks he finally found the right deck for him. It was a tarot deck that utilized the imagery of the Greek Gods, stories and heroes. The Gods of ancient Greece have always been important to him and one day it just clicked. Now using the Olympic Tarot he developed a spread that he named "the temple" to focus his readings through. In 2013 Spear received his second degree attunement in Usui Reiki taught by Shirley D. Sheldon.
Reading Modalities
Tarot
Spear has had over 20 years of experience with multiple tarot decks and is very familiar with their sacred imagery. His card readings utilize the Ancient Greek stories and ideals that permeate and influence our Western culture to this day. The cards are interpreted in a similar manner to a traditional tarot reading which tends to "put all the cards on the table". It will give you knowledge of what is going on around you and allows you to use your free will to make changes to your life as you see fit.
Oracle
The oracle portion of the reading is a direct question and answer interaction. You ask questions and I receive information from my guides to relay to you.
Availability
3rd Saturdays 11:00am-5:00pm
3rd Sundays 12:30pm-4:30pm
Consultations
Tarot or Oracle Reading
$35
15 minutes
Tarot or Oracle Reading
$50
30 minutes
Tarot or Oracle Reading
$100
60 minutes