Login
Log in if you have an account
Don't have an account? Register
our story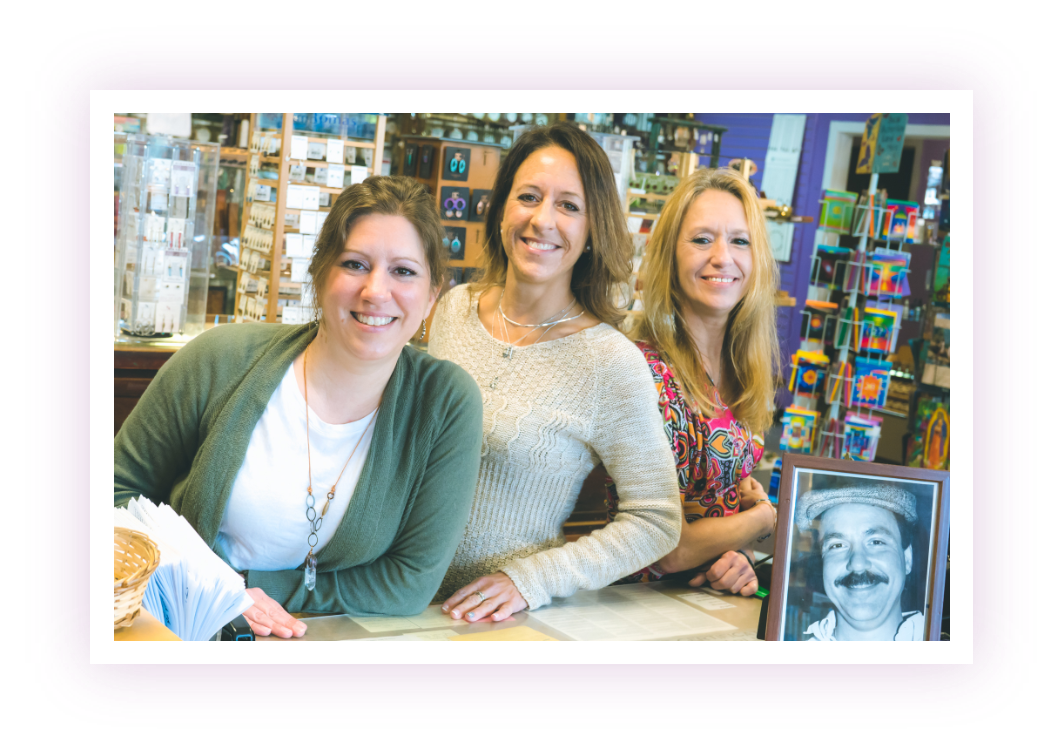 Dreaming of a "Better Life Center" for the surrounding St. Louis community, Vito Ponticello made it real when he opened Mystic Valley in 1987. His mission was to create positive transformation in people's lives by encouraging discovery and discussion of their spiritual paths.
In the beginning, the shop's metaphysical offerings included crystals, jewelry, books and classes on meditation, astrology, reiki and more. He hired Spiritual Consultants in these fields to teach classes and give one on one consultations. Mystic Valley became a place for like-minded people to feel comfortable to gather, sit, meditate and learn from each other. Vito loved people and embraced all the alternative ways to approach spirituality, and the metaphysical community loved Vito.
Growing the business and listening to customers' needs were second nature to Vito—he was already an established entrepreneur. Over time, he realized they wanted products more than classes, so he began carrying more spiritual tools to meet the demand. With one room for consultations and a small classroom, Vito had fulfilled his vision.
Tragically and unexpectedly, Vito transitioned from this life on September 29, 2000. His death was a huge loss for the local metaphysical community and broke the hearts of everyone who loved Mystic Valley. Yet, fate found a way for Mystic Valley to continue and thrive. Vito's three daughters came together to carry out their Father's vision.
Mystic Valley has experienced many moves and changes throughout the years. Its current location in downtown Maplewood is the favorite so far! The shop features a large selection and variety of high-quality products and the best atmosphere. The sisters always strive to create a welcoming environment. Employees are helpful, friendly, and they work hard to provide an excellent customer experience. They have diverse practices and spiritual paths, so they can help all customers. Everyone's different and it's a beautiful thing!
With Love & Light,
Dina, Traci & Kristy
The Sisters