Login
Log in if you have an account
Don't have an account? Register
Jul 30, 2022
Part 2: 10 Awesome Years! 10 Awesome Items!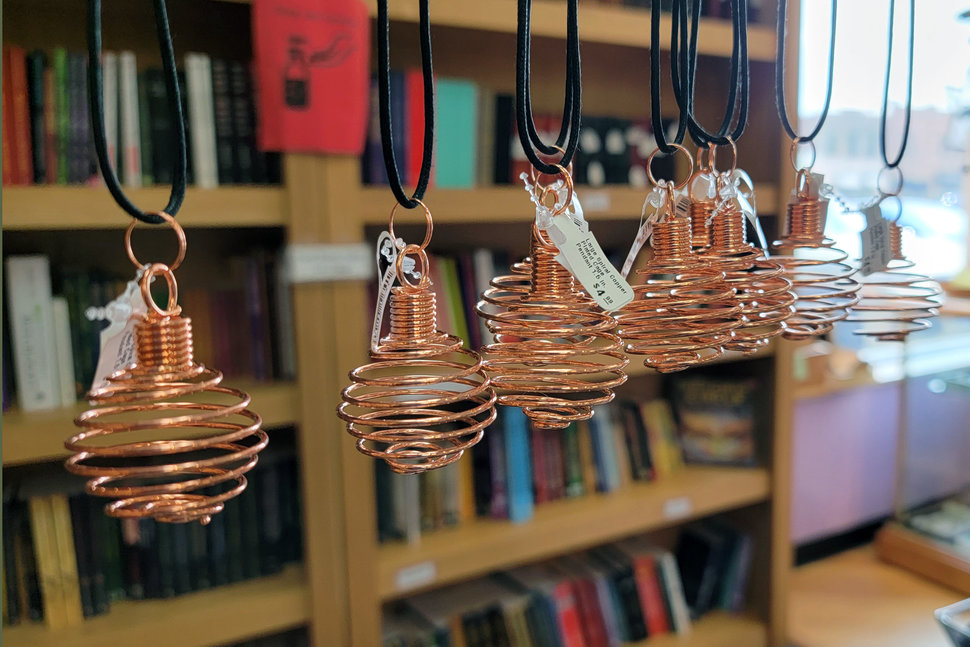 Part 2: 10 Awesome Years! 10 Awesome Items!
Some of the questions we always get asked: What are your best sellers? What items do customers really like? Can you recommend something for me? I am new to this and want some advice on where to start. What is popular? Can you show me the latest trend?
Instead of answering each and every question, we put our heads together and came up with 10 favorites currently in store and on the website. It is not meant to be a comprehensive list, but a list of fun, cool, useful, and popular items we think you might like.


#6 Herbs
What's your cup of tea? We have 200+ high quality herbs to make the perfect herbal blend. Support your manifestations of healing, dreaming, protection, blessings, and more! Some popular favorites: lavender, mugwort, chamomile, rose buds/petals, and peppermint.
#7 Spiral Cages
We love picking out whatever kind of crystal or stone we feel we need for the day, then popping it inside an easy-to-use spiral cage. Most popular as a necklace, but we have spiral cage keychains too. And we now carry giant spirals. A new favorite of customers!
#8 Jewelry
Each piece of jewelry is personally handpicked. Find your style and adorn yourself with powerful bracelets, rings, and necklaces that radiate positive energy. Trending jewelry items are chip bracelets and evil eye bracelets, as well as coil and wire wrapped pendants.
#9 Tarot
We are big fans of Tarot! If you are just starting out, we recommend the classic Rider-Waite Tarot Deck. Faith Ann Robinson, a long time reader (who is dearly missed), loved the book Learning the Tarot by Joan Bunning. Lots of great tips for all skill levels!
#10 Books
Never stop learning! Deep dive on your quest for knowledge. Peruse our metaphysical books. Discover ancient wisdom and philosophies. We like The Crystal Bible by Judy Hall. A smaller, everyday book with photos, charts, references, and index. Great for starters!
Did you see Part 1? Go here!